ARTICLE
National Intern Day 2022
Hey, everyone! Today is National Intern Day, and what better way to celebrate than to highlight our incredible group of interns for 2022!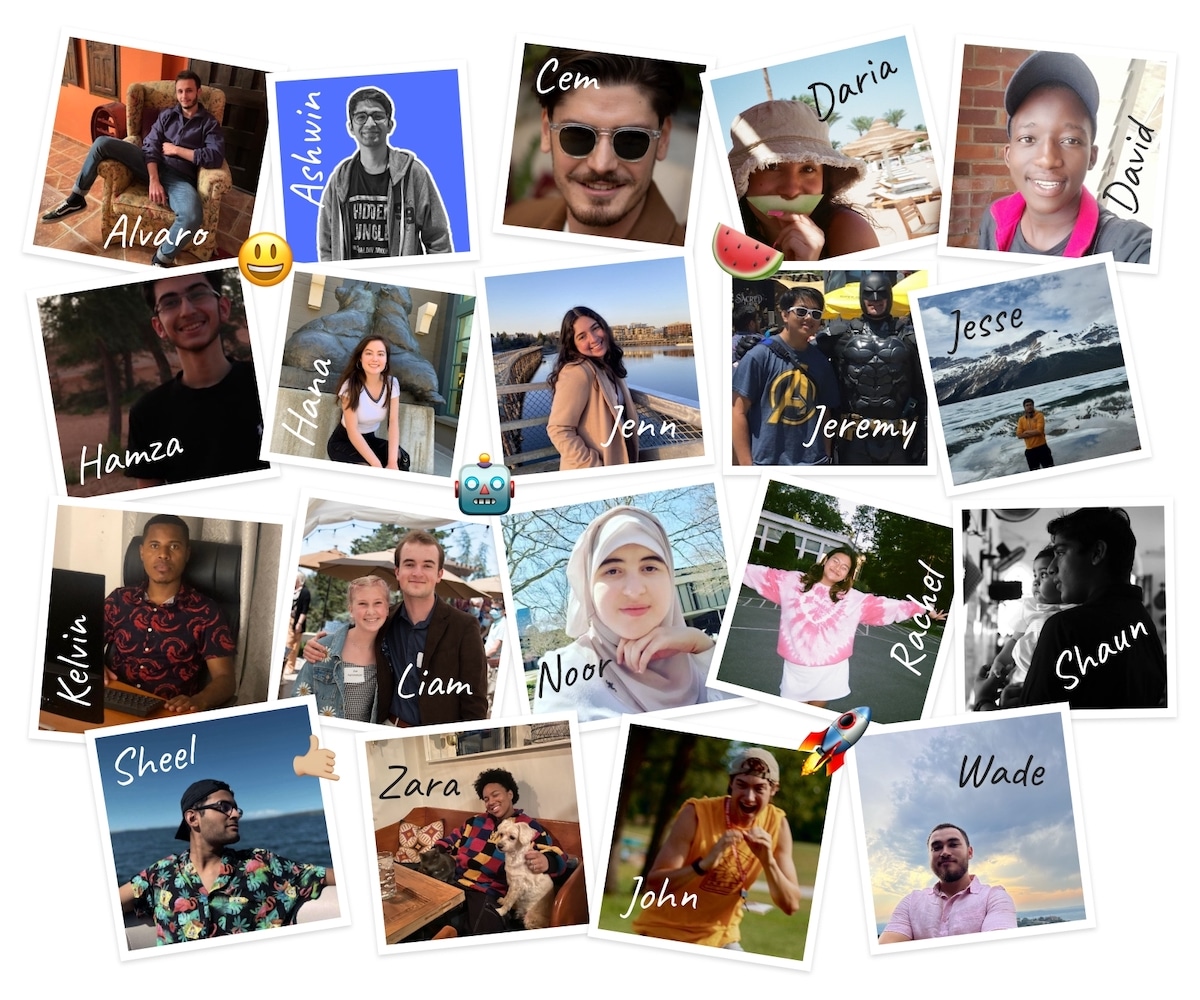 We started our Internship Program back in 2020, when our interns actually outnumbered our employees, believe it or not.
Each year, as summer approaches, we get more and more excited to welcome our new interns. We're so proud to say that we learn as much– if not more–from them as they (hopefully) do from us. 
Atsign is a flat organization, and we extend this culture to our intern experience. Our interns have the flexibility to work when and where they want and are encouraged to choose projects they'd like to be involved in; they can even create their own. Our interns not only attend learning sessions, but also administer them to the rest of the company.
This year, our interns contributed to projects on both the development side, like software engineering, documentation, and community engagement/developer relations, as well as on more marketing-focused initiatives, like graphic design, content creation, and event and product organization. 
It's not often that interns find themselves working with the CEO of a company on important projects, but here, they absolutely do. Our interns make meaningful changes and contributions to our company, and we couldn't be happier.
Atsign was founded as a virtual and distributed organization, so we welcome people from all over the world. In fact, this year's group of interns covers nine different countries, with multiple languages and time zones. 
We would like to extend a huge thank you to our interns as well as all the interns around the world who help make their organizations a better place.
Hats off to you all!
With the expansion of IoT devices connected to the Internet, it is difficult to manage gateways at scale. Networking 2.0 technology relieves these difficulties, and eliminates network attack surfaces.
read more