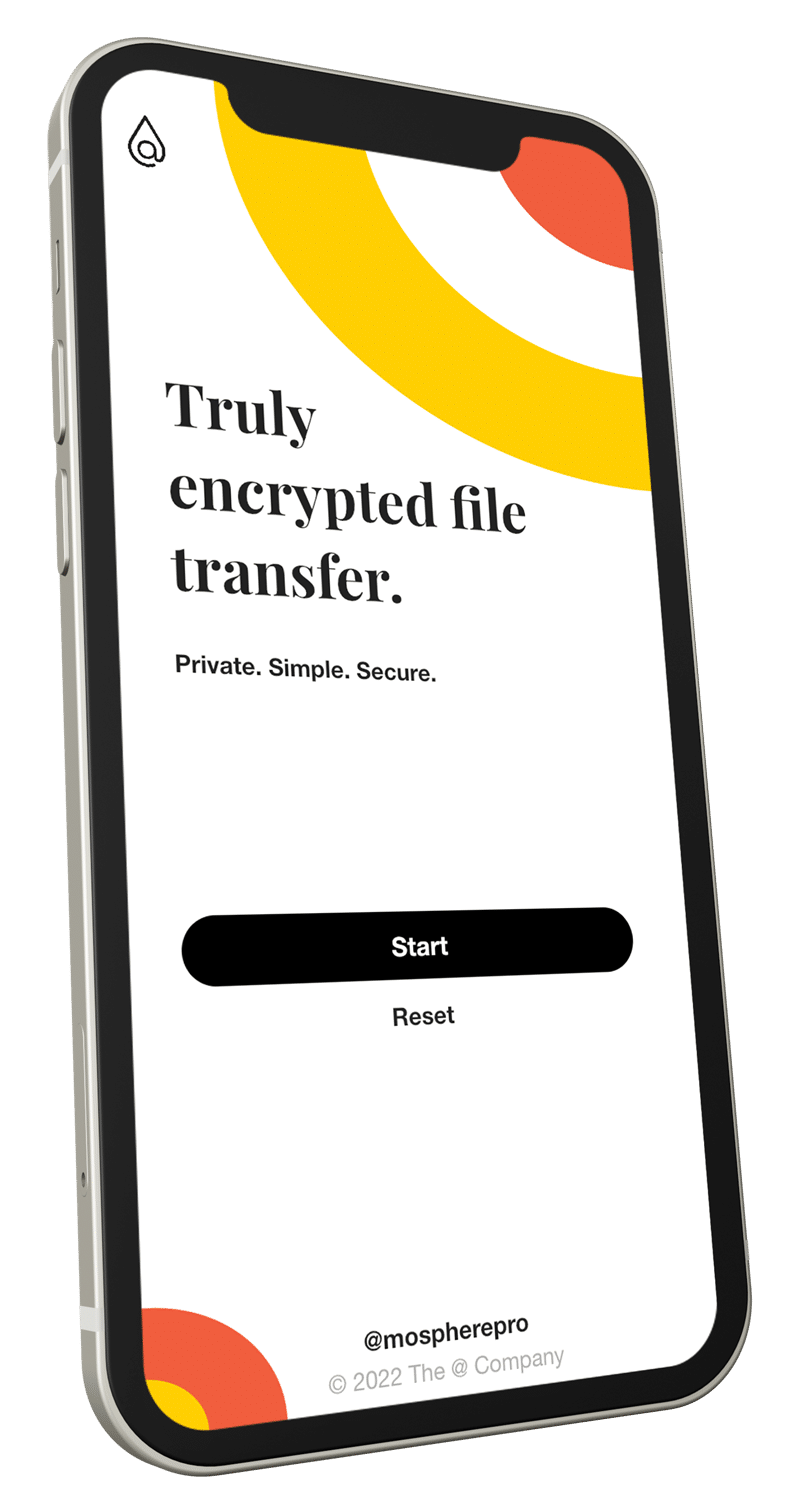 Your app.
atmospherePro is cross-platform, so whether you're on iOS or Android, file-sharing is free, easy, and most importantly, truly secure.
atmospherePro is especially effective for business, allowing for secure transfer of sensitive documents and files.
No third party, including Atsign, can ever see your data without your permission!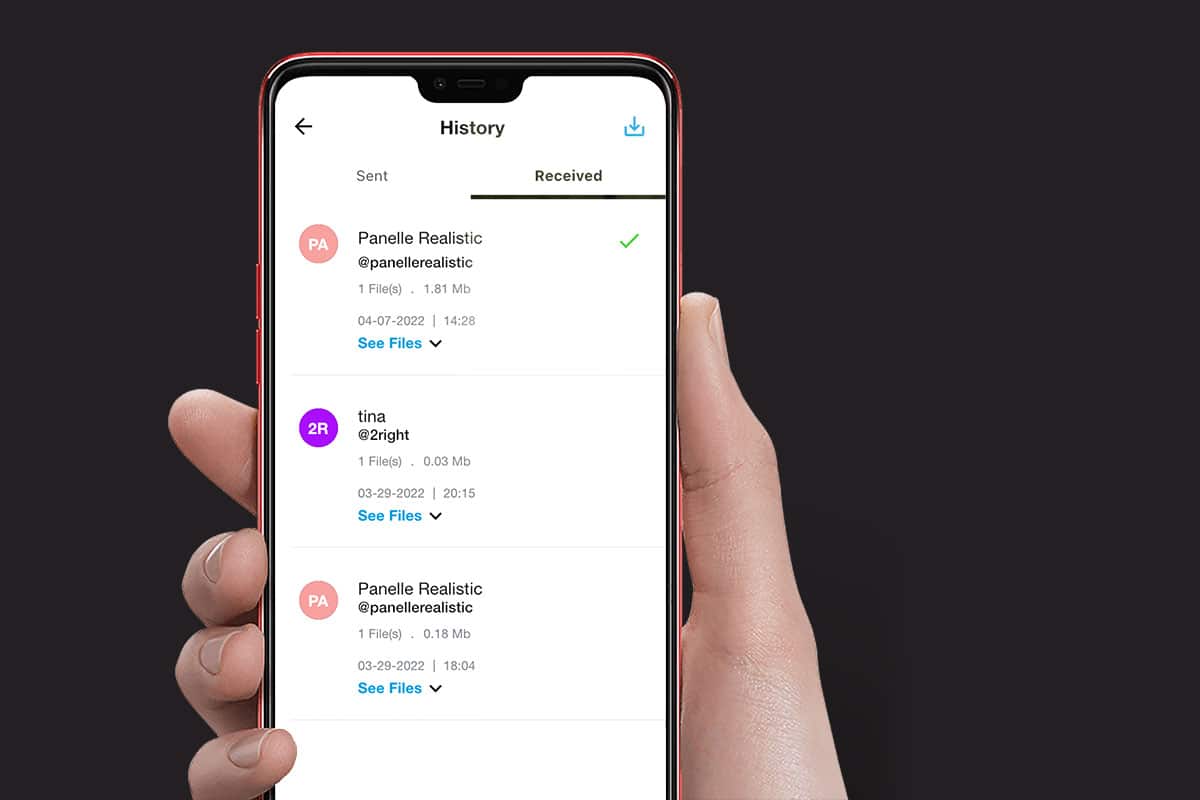 Your data.
Connected to each atSign is a secure and private data capsule that houses the atSign owner's data.
All data on this capsule is personally encrypted on the device; the only key able to decrypt the data is created exclusively for the owner as part of the initial atSign onboarding process.
When sending data, only the atSign owner, and the atSign chosen to receive the data can see it.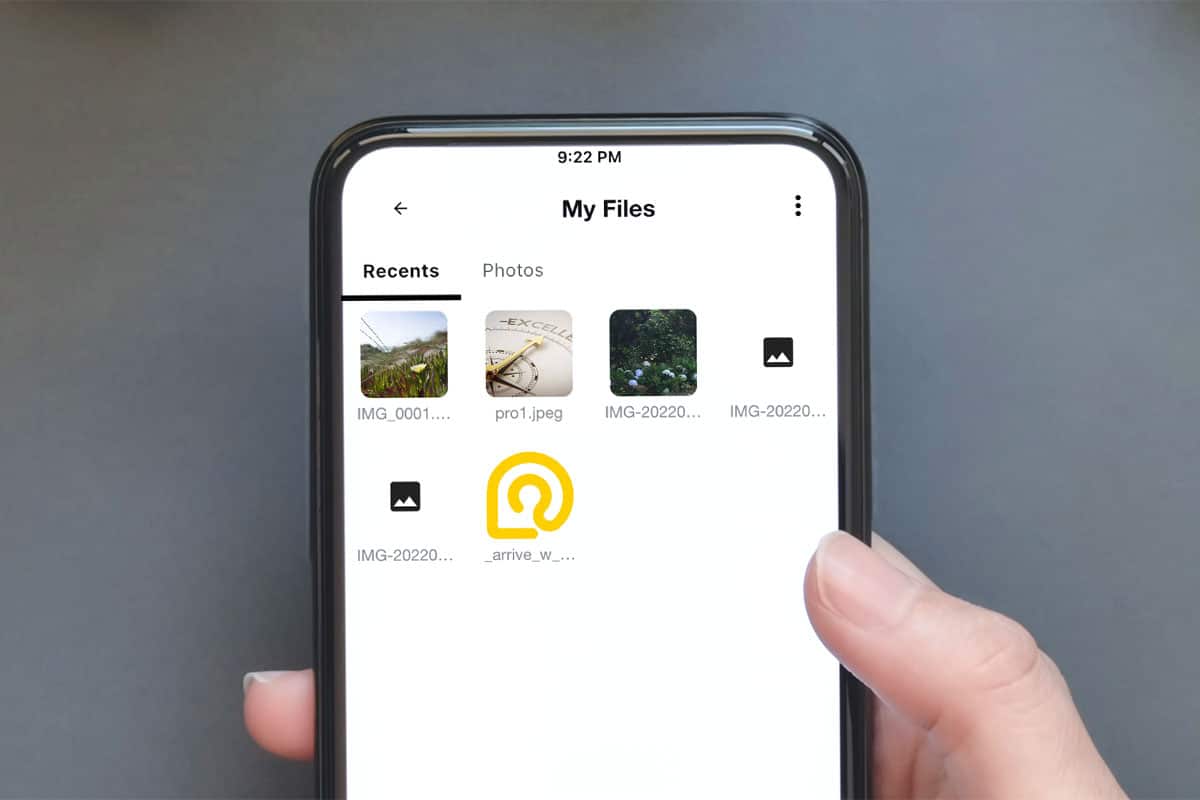 atmospherePro vs. everything else…
You possess your own keys
Files only viewable by you and your recipients
No phone number, email, or other personal contact info required
What is atmospherePro?
atmospherePro is a file transfer app created by Atsign. atmospherePro is a privacy-first, file transfer app using true end-to-end encryption. It's entirely different from other file sharing apps or services because you own the encryption keys!
What does true end-to-end encryption mean?
When you send a file with atmospherePro, it's encrypted on your device and can only be decrypted by the intended recipient. Since we do not have access to your personal keys, we are unable to access your data.  In short, true end-to-end encryption is encryption with no loopholes. 
How is atmospherePro different from other file sharing services?
Other file sharing services route files from the sender to their servers and then on to the recipient. And because the service provider has access to the encryption keys, they can access your transferred files—and so can hackers! With atmospherePro you are protected because you hold the encryption keys and your files are not stored* on a server.
*All transferred files are temporarily stored in an encrypted cache until the recipient retrieves the file, for up to seven (7) days. Any files not retrieved are deleted from the server.
Is atmospherePro secure?
Yes it is! Transferred files are temporarily stored in an encrypted cache until the recipient retrieves them. In the unlikely event that someone were to access the files without permission, they would not be able to read them without the keys. Even the app creators cannot view sent files.
What's the maximum file size?
At the present time, our maximum file size is 1GB.
Is there a desktop app?
Yes there is!  We offer the same secure file transfer system for desktop, too!
What features are coming soon?
Our product roadmap has several functional enhancements in the pipeline.  Our goal is to create the most useful and advanced file transfer app available.
Is this an open-source project?
It is! We're an open-source company and we encourage developers to build their own apps and contribute to the existing atPlatform.  Developers may download, modify and repurpose.