ARTICLE
Atsign Honored as 2022 IoT Security Champion of the Year
We are extremely proud to announce that the IoT Security Foundation recently honored us as the 2022 IoT Security Champion of the Year. This prestigious award recognizes organizations that have shown "IoT security excellence in protecting their customers, business and the wider connected eco-system." The judges found our "innovative zero-trust solution that addresses many aspects of the IoT security challenge," to be compelling criteria for winning this award. Chris Swan, one of our UK-based engineers, was in attendance at the London ceremony to accept on the company's behalf. 
This award is a testament to all the work we have been doing to make the Internet a better place for everyone and everything. Chris has a saying, "Your thing, your data," and that really points to the center of what we are doing.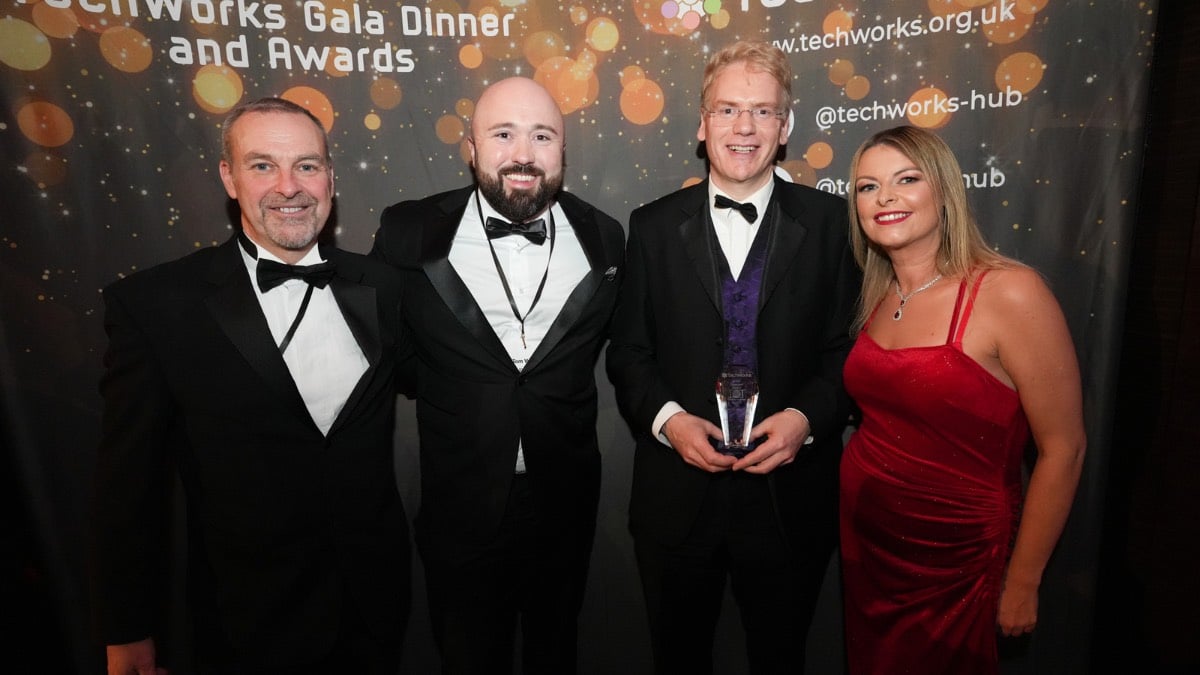 We are ecstatic that the IoT Security Foundation has validated our mission, as it aligns with their goal of securing IoT, and creating a safer environment on the Internet. The IoT Security Foundation is a vital defender of Internet safety, and in the spirit of open source, we are so impressed that they are member-driven, and focused on building an informed community concerning IoT.
We are humbled and grateful to be recognized, and look forward to continuing to build the new future of the Internet.
Stay up-to-date with us by following our socials, join us live (or after-the-fact!) for Flutter Fridays on YouTube, and always feel free to talk with us about our open-source technology (our demos are super fun!). 
Follow us at the links below!
https://twitter.com/atsigncompany
https://www.youtube.com/c/AtsignCo
For more information about all the great work the IoT Security Foundation is doing, please visit https://www.iotsecurityfoundation.org/
Photo provided by the IoT Security Foundation.
Revolutionary remote access tool, SSH No Ports, launches version v4 with Windows support and expanded SDK.
read more