ARTICLE
Social with Atsign
With all the recent excitement surrounding our name change and 3rd Birthday as well as all the cool and interesting things we've been developing within the IoT space, we wanted to welcome everyone, and reintroduce you to our Social Media pages.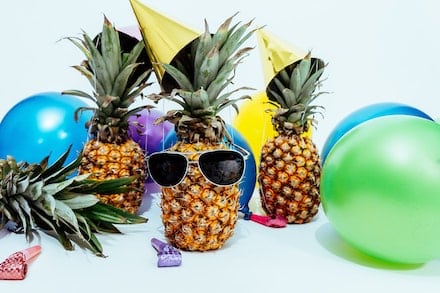 You might recognize us from our Twitter, YouTube, LinkedIn, and even our Discord server. So, give us a like, a share, follow, and maybe even a nice comment! Come join a gaming session in our Discord server, too. 
Some familiar faces like Hakeem, Cynthia, and Tyler, are always willing to engage with our awesome community.
Our YouTube shorts have been particularly well-received. They're packed full of great information about developing on the atPlatform as well as common terms you might come across regarding data privacy and IoT.
Stay tuned for some longer form content with our upcoming podcast series, Flip the Internet  Podcast
In the spirit of open source, we're always available to chat directly. Email us to schedule a demo of our tech or chat with our team: iot@atsign.com.
Photo by Pineapple Supply Co. on Unsplash
Atsign is offering an opportunity to invest in a SAFE round in their Equity Crowdfunding Campaign. Find out what a SAFE round really means, and how it can benefit you as the IoT market continues to grow exponentially.
read more