Don't worry, we dislike them too.
Dear fellow Internet Optimist,
There's certainly never a dull moment at The @ Company. This past month, we said goodbye to Google Analytics and lived to tell the tale. We also participated in the world's largest Nordic Flutter conference, gave $5,000 each to three deserving developer teams, launched a gift card campaign, and more.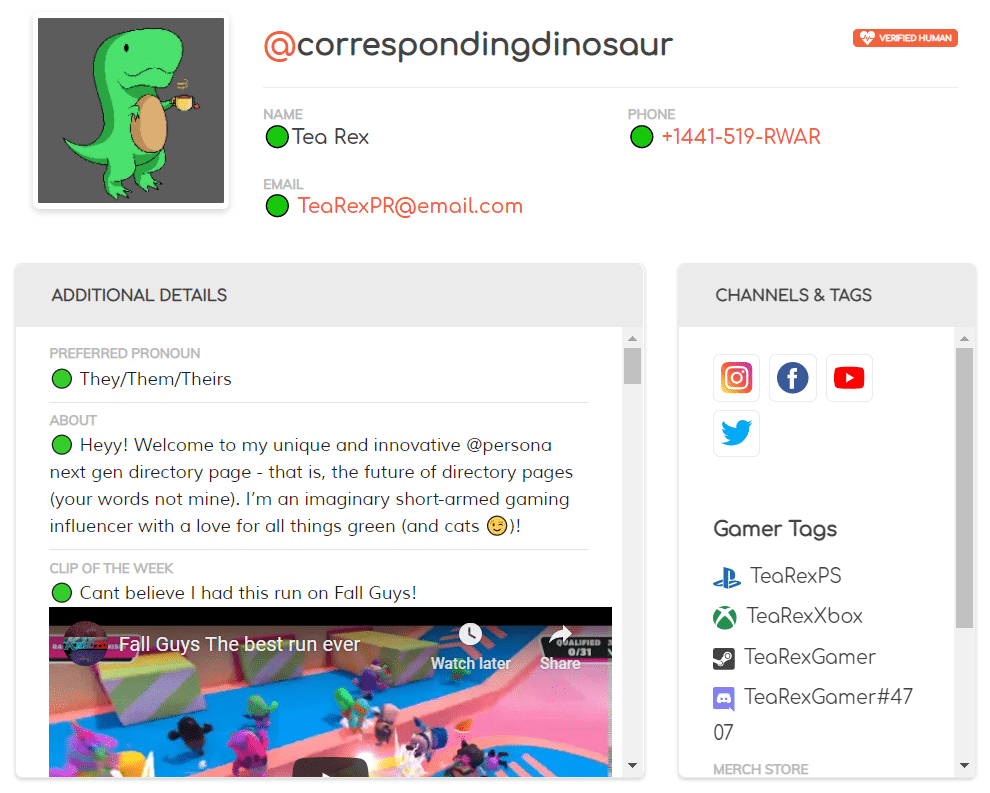 HEADLINE
We left the dark side BECAUSE they have cookies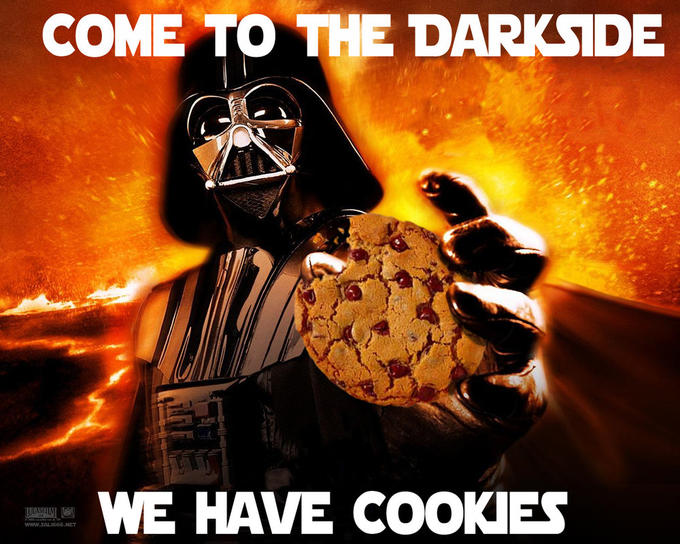 Source: Know Your Meme
No, we're not talking about the kind of cookie you eat, or we would never have left it.
So what is a "cookie"?
A "cookie" is a packet of data that your browser receives from a website's server. Each time you access the same website's server, the browser returns the cookie to that server, which can provide information about your browsing activity, authenticate whether or not you are logged in, and more. 
Cookies tell companies a lot about what you like and don't like. At best, they help customize and improve your web-browsing experience. At worst, they lead to creepy user experience and tell companies things that you never approved of them knowing.
We asked ourselves: What would it look like if we, as marketers, respected our visitors' privacy? The @ Company's Esther Kao tells the tale. 
@TALKS
"Our lives online are not optional."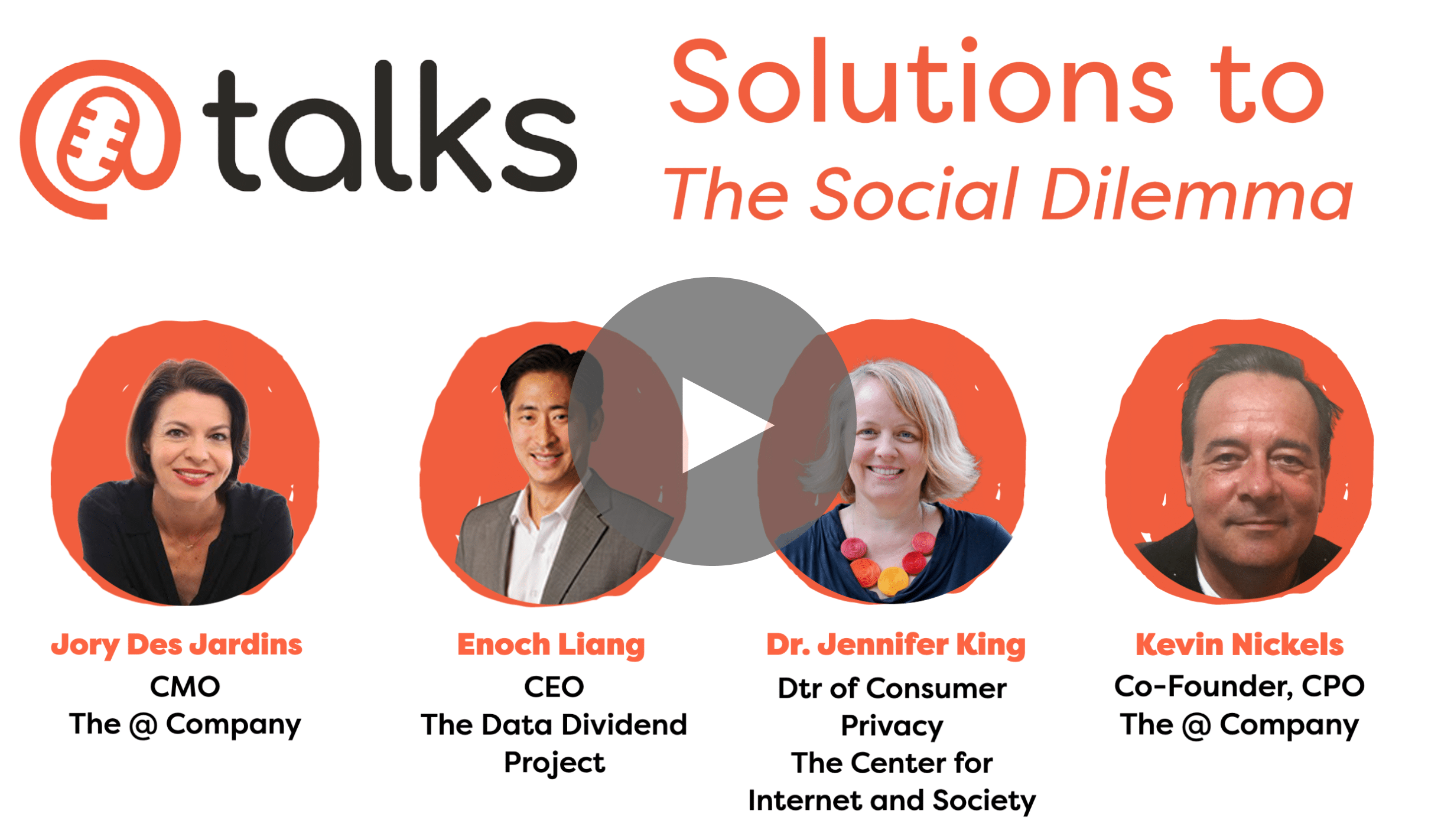 How many extremely knowledgeable and passionate Internet experts does it take to unscrew a lightbulb?
If that lightbulb is the Internet's problems — quite a lot. 
Last Thursday, Enoch Liang of Andrew Yang's Data Dividend Project, Dr. Jennifer King, Director of Consumer Privacy at the Center for Internet and Society, Stanford Law School, and Kevin Nickels, CPO of The @ Company, joined us for a fascinating, even inspiring, discussion about the future of the Internet. We covered topics like recently passed policy (Prop 24), data privacy as a collective action problem, and more.
If you weren't able to attend, fear not! Watch the full session here.
@PPATHON
@signal: Make meaningful connections with this app inspired by The Little Prince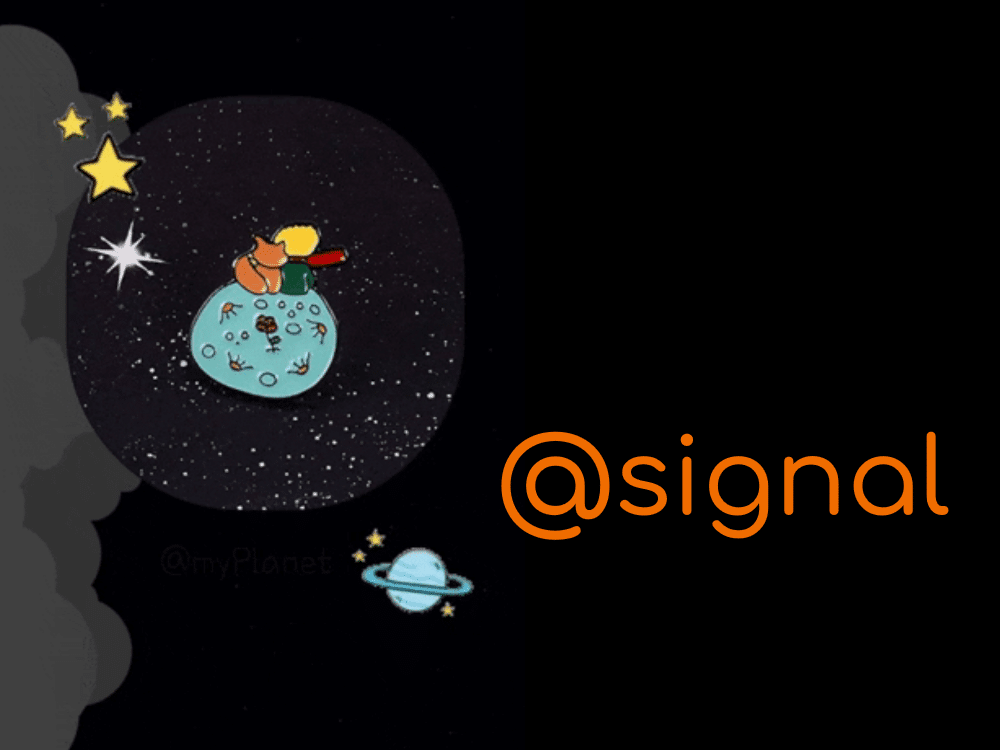 If you're feeling lonely during this quarantine season, you might find a new friend while using @signal. One of the winning apps from The @ Company's recent @ppathon, @signal inspires meaningful connection between strangers online.
"When people are dealing with anxiety and depression, they tend to put on their headphones and lock themselves in their room," says Lang Gong, one of the three developers behind @signal. "But we think a warm greeting or some kind language would make them feel better."
Built with the programming language Flutter, @signal draws its inspiration from Antoine de Saint-Exupéry's beloved tale The Little Prince. Like the Little Prince, everyone using @signal lives on their own planet and can send and receive "signals," or text messages, from people on other planets. 
Lang says, "These signals have the power to make somebody leave the dark place and light up their whole day." 
@signal is currently still in development and is projected to release in early 2021. 
GIFT CARDS
The gift for the person who has everything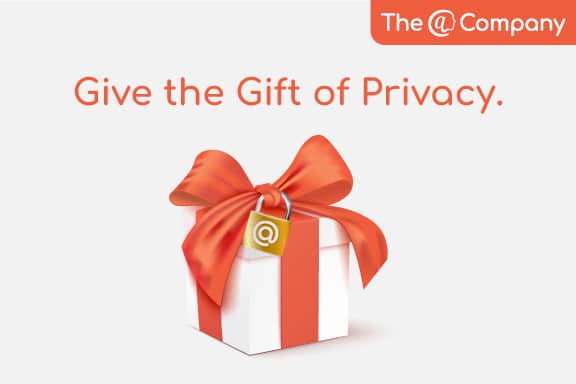 This holiday season, encourage your loved ones to opt into an Internet that's kinder, simpler, and funner (yes, that's a word around here). By creating an @sign, your friends and family will reclaim their digital privacy, access our incredibly useful @sign-compatible apps, and have their own personalized keys to a trust-based Internet. Buy an @sign gift card now.
PRESS
Hi Mom, we're famous! 
JUST KIDDING
It's not always easy shopping on eBay. I searched for cigarette lighters, and got over 10,000 matches.
– Puns and One Liners
WHO ARE WE?
We are technologists, creators, and builders with one thing in common: We love the Internet. You could go so far as to call us Internet Optimists. 
Speak with our founders — experienced technologists, builders, entrepreneurs, and Internet Optimists: media@atsign.com.