The Privacy-First Internet is here.
Your customers are flocking to it. When they arrive, you want to be there.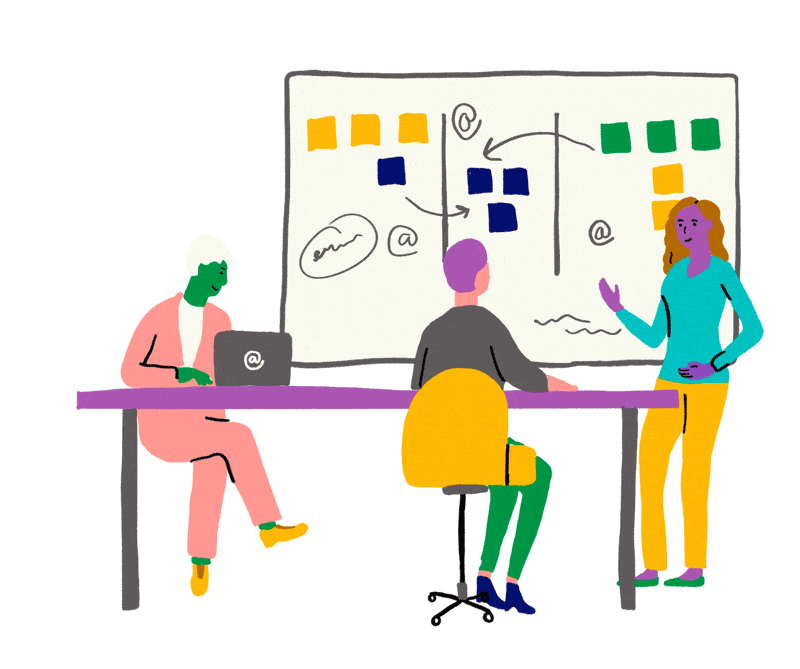 Show customers that you value trust and transparency.
By creating a company @sign, you'll be able to connect with your customers and access their data on their terms. @signs enable customers to dictate the terms for how your organization can use their data, and for how long.
Want to learn more about @signs? Learn more.
"Data privacy and protection differentiates business today. Do it right, you stand out. Do it wrong, and you will be called out."
– John N. Stewart, SVP, Chief Security and Trust Officer, Cisco
Keeping your customers' data current and dealing with misplaced usernames and passwords can be costly and time-consuming. With @signs, you won't have to worry about handling authentication nightmares or updating customer data.
Learn more about how having @signs decreases support overhead and keeps customer data up-to-date.
Automatically comply with the GDPR and other privacy regulations.
In the US alone there are over 20 proposed state-level regulations coming your way — and that's not even including international regulations like the General Data Protection Regulation (GDPR). Get an @sign to automatically comply with these regulations and protect your business against legal repercussions.
Contact us
Secure your brand @signs now.
Experts agree that privacy matters
"Privacy matters.
Not in an intellectual way, not in a nice-to-have way, but in a 'people will stop using your app for privacy reasons, even if your app is hugely popular and crucially important to billions of people' way. If people switch messaging apps because of a privacy update, you know privacy matters."
– David Pierce, Protocol
76% of consumers...
…agree that if there was a way to fully take back and retrieve the personal data they share with a company at any time, they would be more willing to share their personal information.
Millions flock to Telegram and Signal as Fears Grow Over Big Tech
The encrypted messaging services have become the world's hottest apps over the last week, driven by growing anxiety over the power of the biggest tech companies and privacy concerns.